Reading Now –  An open letter to the future students of Germany
An Open Letter to the future students of Germany

Dear Future Students,
Congratulations are in order, as we believe you have made the right decision to want to study in Germany. Germany is one of the study destinations with many advantages including free tuition, top ranked universities, access to other European countries, affordable cost of living and most importantly opportunity to work after study.
However, as attractive as the advantages of Germany might seem, here are some things that you should know before jumping on the plane to Germany.

1. Free Tuition is Relative
Yes, the 16th state abolished tuition at public universities altogether. But to be clear: German tuition is only free to those that have applied to a specific degree program at a public university, as been accepted and intend to study under the same conditions as locals, with all the inherent challenges. Study abroad programs in private institutions are also very good but remain as expensive as ever.
2. Don't overdo your work limits!
The student visa limits the amount one is allowed to work. For students without EU passports, it's 120 full days or 240 half days per year.
During the semester, students may only work for 20 hours per week.
That said, compared to major US or UK cities, costs such as rent, food, health insurance and public transit is relatively cheaper.
Asides that, you earn quite a significant amount of money (€450 – €850) while you work, so you honestly don't need to overdo it.

NB: Students holding EU passports may be eligible for BAföG – a half-loan, half-grant from the state which is generally interest-free.
This funding is only extended to non-EU citizens in extraordinary cases.
You are advised not to work under the table as you risk exploitation and being banned from the country if caught.
3. The immigrant struggle is real
Unless you are an EU citizen, expect to spend a decent amount of time dealing with the Ausländerbehörde (foreigners' office). Assuming you're from Nigeria and you have been accepted into a university program, the visa application should go fairly smoothly, and if you complete a degree in Germany, you are eligible for an extension of up to 18 months to stay and look for a job.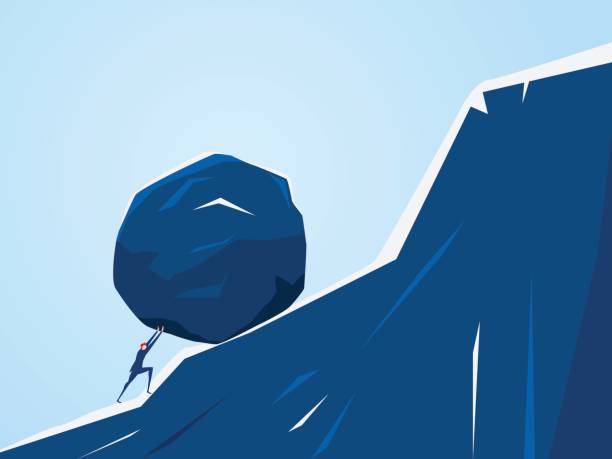 But still, be prepared for unexpected snags with the German bureaucracy.
You are responsible for getting your act together and navigating the various hurdles of obtaining health insurance, demonstrating financial independence, finding an apartment, scheduling a visa appointment, and many others.
The process can be complicated and it begins with long-distance visa applications via the embassies in your home country.
4. Speaking German helps immensely
Sure, in the larger German cities you can get by without knowing the native language, and some degree programs are even available in English. Nonetheless, essentially every aspect of your life abroad will be easier with functional language skills, from dealing with government employees to making local friends. If you decide to stay to work, fluency will give you a crucial advantage in the job market. And why wouldn't you want to learn?
Stale stereotypes to the contrary, German is a lovely language and relatively easy for native English speakers. Here's a link to DW's free online German courses.
5. German universities will not hold your hand
Here's the thing about the American private college experience: After laying down $50,000 or so per year, you get all kinds of "free" perks thrown in, from laundry facilities to live entertainment and on-campus health clinics.
Between your department advisor, the fellowships center and the housing office, there are all kinds of people being paid to see that you are happy and making the most of the opportunities in your comfortable campus bubble. If you miss too many classes, somebody from the school might notice and inquire or offer you support.
Not so in Germany. It's your responsibility to figure everything out, survive in a strange country, attend lectures, and study. You only get out what you put in!
Finally, here's a fair warning, you might fall in love with the city after study, just make sure you prepare yourself for what is to come.
IMPERIAL EDUCATIONAL SERVICES IS A STUDY ABROAD AGENCY THAT HELPS STUDENTS WITH THEIR APPLICATION PROCEDURES, VISA GUIDANCE, ADMISSION PROCESSING AND OTHER NEEDS STUDENTS WOULD NEED TO STUDY ANYWHERE IN THE WORLD.